For today's flashback and as a prelude to this weekend's Ice Cream Social I thought I would do a roundup of the posts that were shared last year. There were some amazingingly yummy ice cream related posts. Click on each photo to bring you to the posts.
Marsha's Mocha Latte Ice Cream
Beth shared Duggar's Ice Cream Cake
BJ shared her beautiful black and white table and some Cherry and Lemon SwirlSherbet
Dogsmom Exploring the Blogosphere shared a dairy themed post featuring this floral Sundae.
Susan at Savoring Time in the Kitchen shared 3 great recipes. One for a Fudgisicle clone, one for a Vanilla Bean Ice Cream and one for this beautiful Chocolate Mint ice cream with Fudge cookies.
Vee shared "Diet" Orange Floats!
Purple Chocolate Home
showed us her EXTRA LARGE "Pig Trough" Banana Split
My friend Barb at
Foley's Follies
made this awesome Better than DQ Ice Cream Cake along with Key Lime frozen yogurt and some Cappuccino Toffee Crunch Ice cream!
Lynn at Happier than a Pig in Mud did a post about Pig related ice cream stuff. Who knew there was such a close connection!???
Candy at The Little Round Table set a beautiful ice cream parlor inspired table.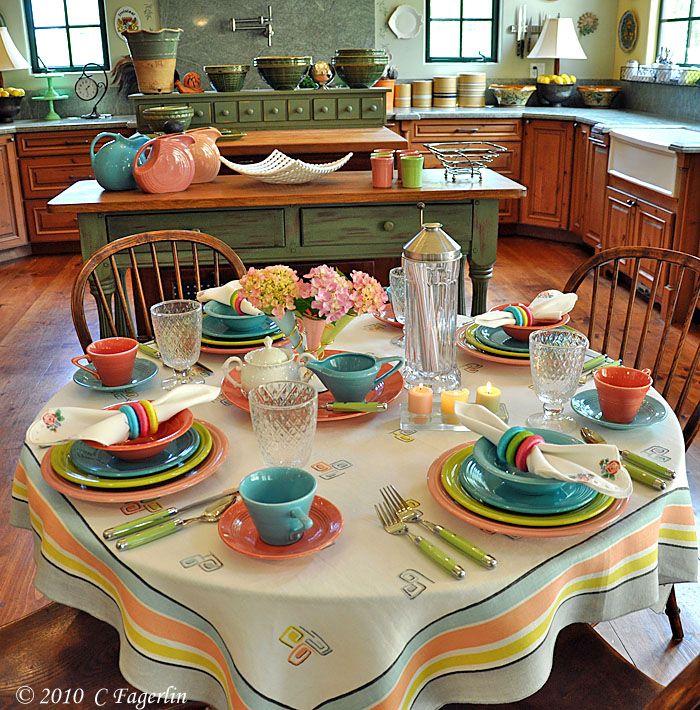 Jane at Artfully Graced shared a great Hot Fudge Sauce recipe
Jennie at A Welcoming Heart shared her secret for a low cal fruity ice cream sundae of sorts

Pam at sidewalk shoes made an awesome sounding Whiskey Caramel sauce
My friend Kathleen over at Cuisine Kathleen made some cherry vanilla ice cream, ice cream stuffed cannoli and the cutest ice cream cake I've ever seen.
Laurie at Bargain Hunting threw the most awesome ice cream party for her granddaughter!
Cathy at Wives with Knives made this wonderful sounding Lemon Curd Custard Ice Cream - this is still on my to make list. I want this right now!

My friend Debbie at Mountain Breaths out did herself with this trio of Fennel, Mocha Latte and Strawberry Ice creams


Terri at Lakewood Manor shared this yummy sounding Lavender Honey ice cream that she tried at a restaurant.
My friend Carol tried her hand at Baked Alaska and I think it turned out great no matter what she says!
Even though Jerri at Simply Sweet Home wasn't able to make anything for the party she did share some ice cream dessert wish list items like this Smore pie!
The Little Brown House shared "Mama's" Homemade Ice Cream but don't tell her Mama who prefers to be called Mother.
Bonnie at City Home/Country Home shared her secret for this yummy looking Hot Fudge Sundae and for a Raspberry Sundae too!

Julie at Little Bit of Everything made an awesome sounding Brownie and Key Lime Ice Cream Sandwiches.
My fabulous cousin and his sweet wife made "Pop Rouge" Ice Cream - a cajun treat that would truly work with any soft drink flavor.
Candygirl made this outstanding sounding Strawberry Cheesecake ice cream!
Kristen at Frugal Antics of a Harried Housewife shared this pretty pale pink Peppermint Stick Ice cream
Red Couch shared Key Lime Pie Ice Cream. This looks fabulous! She also shared a beautiful Blueberry Strawberry Frozen Yogurt and a chocolate malt ice cream.
Special mention to Scoopalicious blog that paid a visit (and sent me some awesome note cards!) and my friends Jayne and Cynthia who also played along.
If you have a Flashback of any kind please share your link below.
And last but definitely not least please join me Saturday July 16th after 10am Pacific time for the Ice Cream Social!!! Can't wait to see what everyone shares this year.
I'm joining in for
Foodie Friday
over at Design by Gollum
And Fat Camp Friday at
Mangoes and Chutney